360insights Partners With Webinfinity To Drive Channel Engagement
The partnership is designed to improve both company's strategies and upgrade customized partner experiences.
,
360insights, a channel incentives management (CIM) provider, has announced a strategic partnership with Webinfinity, an ecosystem orchestration technology company.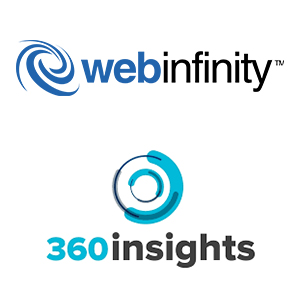 360insights will work with Webinfinity to create an exclusive version of its technology specifically designed to increase ease of use and adoption with its client user community.
Additionally, 360insights will tap Webinfinity's UX/UI technology to bolster its new industry-specific, incentive automation (IA) clouds, designed to automate incentives management across industry sectors, including technology, media and telecom (TNT), pharmaceuticals, automotive and manufacturing.
The combination of 360insights' end-to-end incentives automation platform and Webinfinity's ecosystem orchestration technology will enable organizations to drive channel engagement by:
Empowering members of the channel ecosystem with a personalized view of their relationship including all content and resources they need to be effective;
Connecting users to event driven updates, automatically driving the right behavior with the right person in real time, while also making it easy to execute transactional operations such as submitting claims or tracking payments;
Delighting users with high impact digital storefronts enabling to maximize relationships through finding and redeeming rewards that matter most; and
Providing a portal experience that is customized and personalized for each partner type.
"We are very excited about this partnership with 360insights" commented James Hodgkinson, Webinfinity CEO. "At Webinfinity, we have long understood the importance of structuring incentives and rewards to motivate key user behaviors. Combining the power and flexibility of 360insights' SaaS platform with the unique personalization capabilities of Webinfinity will enable clients of both companies to reach new levels of revenue generating adoption and engagement."
This story premiered on our sister site, Channel Marketer Report.